Dear Carl,

Hello, my friend. I first bought a copy of The People's Guide more than 20 years ago, and have enjoyed both it and all your other literary output (particularly the one on camping and beachcombing).

One of the sources of the humor in your books was of course Steve Rogers, and it was a delight to meet him through your writing, which always displayed your obvious love for him. It has also been painful to hear of his death and its effect on his loved ones. It seems he had a lot of fun in his life. As you pointed out to him, he was a folk hero in his own lifetime.

My reason for writing to you right now is as follows: I'm a 40-year-old guy, 6'3", (that's pretty tall), and I want to take a sea kayak all alone from Mulege to La Paz in about one month. I don't know what kind of kayak I should buy or where I should buy it (I'm leaning toward saving for a while and buying a two-person Klepper and sails) never mind how I'm going to get it there ( to Bahia Concepcion, that is - should I try and throw it on the roof of a Green Tortoise Bus?).

I just wanted to hear your thoughts on this. Does this all sound completely insane? Is there a particular time of year you would recommend? I speak fluent Spanish, have spent time in the Saltillo-San Luis Potosi-Zacatecas area, and have some common sense. I first plan to take a few days to learn how to kayak in Concepcion.

I am well aware that these are a lot of questions, and if you don't have the time to reply to them all I will understand.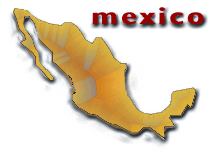 Thanks, en adelante, Justin Bill

Carl replies: Thanks for the message and thoughts about Steve -- I'll also pass them on to his family.

Your vague kayaking plan sounds like a big winner to me. Lorena and I have done two extensive Klepper voyages in the southern Sea of Cortez; the longest was over 60 days. They count as true high points in our lives.

We had never kayaked when we started out for the first time (south of La Paz), but on the good advice of friends, and with their borrowed Klepper, we survived. We also became serious Klepper users -- ran into one very nasty storm that probably would have killed us in a lesser boat. Later, we bought our own Klepper and sail rig, and used it for a major trip in Baja, and an incredible 67 day trip in British Columbia. We've been through all kinds of stuff, and I consider the Klepper to be cheap life insurance.

Mulege to La Paz: we haven't done it that way, but it is high on our list. Take lots of water -- we carried as much as 20 gallons, in soft water bags. Lowers the center of gravity and makes the kayak very stable (heavy, too, but what's the hurry?).

Here's some quick, hard-earned ideas: be very careful of falling rock from cliff faces - especially in late afternoon. We gave up camping on sand -- too messy -- and found our best camps on gravel or even rocks, in caves, on points (best views). In those days there were no other kayakers, but we loved maximum isolation -- carry a good mattress, take 20-30 minutes to level out the rocks under it.

Be *extremely* careful of sudden wind squalls. They can be deadly. Most of the squalls that hit us came after 11 a.m. but a few hit as early as 4-5 a.m. Be ready to drop your sails in an instant. If you see dust on the horizon, or any indication of strong wind, drop your sails immediately. These squalls can roll you over in an instant if you're under even a bit of sail.


Never, ever, leave your kayak "loose" on the beach. An offshore squall can lift it up and carry it away. Same for all gear -- never leave your camp "loose", even for 30 minutes, or you risk having it blown out to sea. If you can't tie the boat down, put a couple hundred pounds of rocks in the bottom. Same with pots and pans, charts, tent (we didn't use one, only tarps), charts, clothes.

Sudden wind squalls are, in our opinion, the most dangerous aspect of kayaking in Baja -- but, you can deal with it, especially if you play it very conservative.


We carried our Klepper and all our gear on the bus -- we may have paid extra, but it was worth it.

Best time of year -- probably November to Easter, though we stayed out until late June (hot!).

I highly recommend a shake-down cruise of four or five days after you arrive -- by the way, once you launch and get used to it, you'll want to spend weeks on the water, so allow plenty of time.

Here's a tip I learned from a Mexican fisherman, a good way to get your boat out of the water and up the beach by yourself: remove your gear and water, then "crab" the boat up the beach. Carry a piece of cloth or a burlap sack -- put it under the bow, then lift the stern and walk it up to a 60 degree angle. Put the sack under the stern, repeat, repeat, repeat -- until the boat is high and dry.

Go for it!