Published: October 2008
Cheap Hostels and Stunning Scenery Make a Great Budget Break

With a tropical landscape dotted with ancient Mayan ruins, a lively capital and two attractive coastlines, Mexico has plenty to offer both adventurous travelers and holiday makers seeking a spot of relaxation in an affordable paradise.

Great water-sports, vibrant nightclubs and a low cost of living add to the charm of both Mexico's scenic shores and thriving cities. In recent years, it has also become a very comfortable destination even for tourists on a budget, thanks to an increase in quality Mexico hostels.

Life in Mexico City
Mexico City is an endlessly intriguing mix of ultra-modern skyscrapers, impoverished slums and palatial colonial architecture. There are a number of commendable hostels in the historic city center and on the doorstep of all the city's sights, from the Aztec Templo Mayor to the glamorous formal park at Alameda Central.

La Villada Inn hostel, Oaxaca
Aside from its many cultural monuments and attractions, travelers will find a host of cheap places to eat and drink in Mexico City. Live music venues and trendy bars add to the noise and excitement of the capital, making it a great destination for a few sleepless nights of leisure.
Eco-tourism in Oaxaca

Just south of the capital, the thriving metropolis of Oaxaca is yet another fascinating destination in this diverse country. Along with some of the best cuisine in Mexico and hundreds of important archeological sites in the vicinity, the city also rather uniquely offers eco-friendly tours and hostels.

From the La Villada Inn hostel which is constructed entirely from ecological materials, to a chance to practice traditional medicine such as limpias (natural healing), Oaxaca is a mecca for alternative tourism.

Acapulco and Cancun

Travelers looking to explore the more lively charms of Mexico's coastline can head further south to Acapulco or Cancun. Famed for their nightlife, coral reefs and picture-perfect beaches, these glamorous resorts offer all the beauty of the Caribbean islands for a fraction of the price.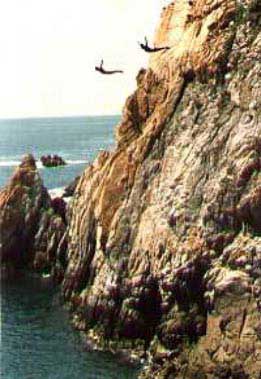 Although there are (of course) a number of luxury hotels, budget accommodation is also readily available. Both Cancun and Acapulco hostels boast great facilities - from air-conditioning to Jacuzzis - while providing a cheap, comfortable base from which to enjoy the many clubs and water-sports available.

Beyond to Tulum

In addition to its thriving contemporary shops, bars and restaurants, Cancun is also (paradoxically) a gateway to Mexico's ancient civilization. The ruins at nearby Tulum provide the only known example of a walled Mayan city and offer a fascinating insight into this era of history.

Although the site can easily be reached from hostels in Cancun by public transport, there are also some great cheap stays in Tulum itself. More laidback than the busy neighboring resort, here budget accommodation - just minutes from the beach! - can offer an excellent alternative for travelers looking for a peaceful stay on Mexico's Caribbean coast.

Colonial Campeche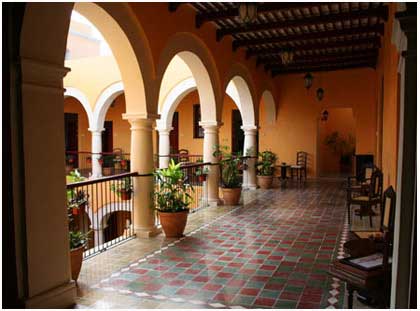 In the west of the Yucatan peninsula lies the port city of Campeche. With its stunning baroque architecture, impressive number of museums and relative lack of tourism, it offers a great example of Mexico's history and traditional culture away from the more developed destinations.

However, Campeche still has all the vibrancy and amenities of a modern city center, from late-night bars to quality budget accommodation. The city is also an ideal base from which to explore the nearby caves of Xtacumbilxunaan and ancient remains at Calakmul, or even Champoton's beaches.

From its popular resorts to ancient remains and bustling cities to unspoiled coastlines, Mexico is a backpacker's paradise. With so many fascinating places to visit, the only question is where to head first!

-
-